MADDOX AND WHAT WE'RE ABOUT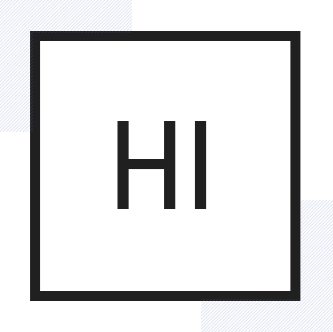 If your sector isn't mentioned contact us to discuss how we might be able to assist.
WHAT IS IT THAT SETS US APART FROM THE COMPETITION
To put it simply, Maddox cares.
We believe that long standing clients hold far more value than the 'one-offs', which is why we work so hard to ensure we get to know each of our clients personally and their individual requirements. Ultimately through understanding them we are able to make their jobs easier.
And how do we make our clients jobs easier? Through accommodating, and at times pre-empting, our clients requirements and in so doing we build relationships that last.
THE LEGACY
"LIFE IS ABOUT
THE PEOPLE WE MEET,
AND THE THINGS WE BUILD WITH THEM."
Founded in 1993 Maddox works across a multitude of sectors including Rail, Care homes, with Property management and architect, residential clients, Local Authorities and commercial projects. Our dedicated teams have had the privilege of working on some iconic and amazing projects across the UK.
We have remained fully focused on the quality of services we provide our clients whilst enhancing our profile and reputation in key market sectors such as Rail, Care homes, managing agents, architects, local authorities and residential clients. We continue to keep cost down, standards high and deadlines meet. We manage each project around our clients needs and requirement this has help Maddox keeps its impeccable reputation.
Maddox continues to win awards for their works with the most recent for the works at Euston Train Station.

WHAT WE BRING TO THE TABLE
"IF A BUILDING
BECOMES ARCHITECTURE,
THEN IT IS ART."
Maddox Construction Services brings with it a team of true professionals that have the years of experience to enable projects to run smoothly from start to finish. And on the occasions that there are issues out of our control, a refreshingly open honest approach with our clients ensures issues are resolved quickly, efficiently and cost effectively. Our operatives are all CSCS qualified, CRB Checked, suitably qualified in their individual trades and Maddox is highly accredited to ensure we meet all of the highest of standards expected from today's professional construction sector.
OUR WORKING ETHICS
"STEMMING FROM THE ANCIENT GREEK PHILOSOPHERS,
ETHICS IS BASED ON THE CENTRAL QUESTION OF'WHAT ACTIONS ARE RIGHT OR WRONG'
AND MADDOX BELIEVES THIS HOLDS JUST AS TRUE IN BUSINESS AS IN LIFE"
Ethics are a key facet of the Maddox corporate social responsibility (CSR) which we constantly strive to fulfill. An increasing emphasis on sustainability and environmental aspects of construction, further applies to our ethical standards and our construction projects.
The Maddox Management team also believe that their Personal ethics are a reflection of Maddox beliefs, values, personality, and so on; while an these ethics must be instilled by its culture and leadership.
THE PRINCIPLES
"MADDOX HOLDS ITS PRINCIPLES
WITHIN ITS POLICIES
Maddox takes it's company policies seriously which is why we make them availabile to everyone. Click on the links below to review each of our important company polices.